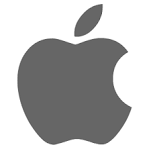 Apple's iPhones are famous for its premium user experience around the world. While these iPhones by Apple Inc. costs a lot, these smartphones are also worth the price considering the advanced features and technology. Are you using or have ever used an Apple iPhone? Please help fellow Indian consumers by writing a review of your Apple iPhone experience. Leave your review instantly by using the review form below or scroll down further to read all reviews of Apple iPhones at one place.
Write An Apple iPhone Review (No Registration Required)


Read Genuine Apple iPhone Reviews

4 out of 5 stars (based on 1 review)
iPhone 13 Review
Amazing phone but does not feel like value for money. Rather than launching a new iPhone every year, Apple should focus more on making their products better and launch new models every 5 years.