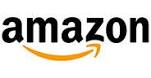 Amazon.in or Amazon India is a leading ecommerce marketplace of India started by Amazon Inc. in June 2013. It got more than 10,000 orders on its first day of operations in India and continue to receive a large number of online orders till date. Are you an Amazon.in shopper who wish to write a review about Amazon India? Leave your review instantly by using the review form below or scroll down further to read all reviews of Amazon.in at one place.
Write An Amazon.in Review (No Registration Required)

Read Genuine Amazon.in Reviews
4.5 out of 5 stars (based on 2 reviews)
Best Deals Always
I get best deal always on my usual shopping from Amazon.in however customer service could be better because they just hang up on you sometimes when they do not have a solution ready.
Best Shopping App
Best online shopping app in India. Fast & free prime deliveries, easy returns.