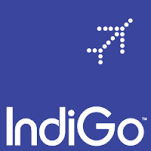 IndiGo is a budget or low cost airlines in India. Its headquarters is in Guragon. One of the largest airlines of India in terms of passengers and fleet size, a large number of air passengers have travelled by IndiGo at least once. Did you also use IndiGo airlines and would like to share your experience to help others? Leave your IndiGo airlines review instantly by using the review form below or scroll down further to read all reviews of IndiGo airlines at one place.
Write An IndiGo Airlines Review (No Registration Required)

Read Genuine IndiGo Airlines Reviews

5 out of 5 stars (based on 1 review)
Great Airlines
Always on time, professional service and available on most of the routes. Recently flown in the pandemic and the emphasis on cleanliness and COVID protocols were much appreciated.